We all like to save money, especially now we can travel again. However, flights are getting expensive, hotels are sometimes ridiculously pricey and we are all looking to save money. What tips do flight attendants have to save cash on the next vacation?
1/6

Booking a flight

Flight attendants don't always have staff travel availability, so will have to pay the normal going rate for flights. Of course, booking in advance and off-season is always the best way, but as crew it is impossible for us to do that when we don't know our schedule. The low-cost airlines are much cheaper as a rule, but the airport they fly into might be further out of the city than expected. If you have checked luggage, this can also push up the price. It is worth looking at flights during unsocial hours or that have a connection, which saves money but is not as convenient. Another alternative would be to look at traveling overnight by train or bus – it could be an adventure.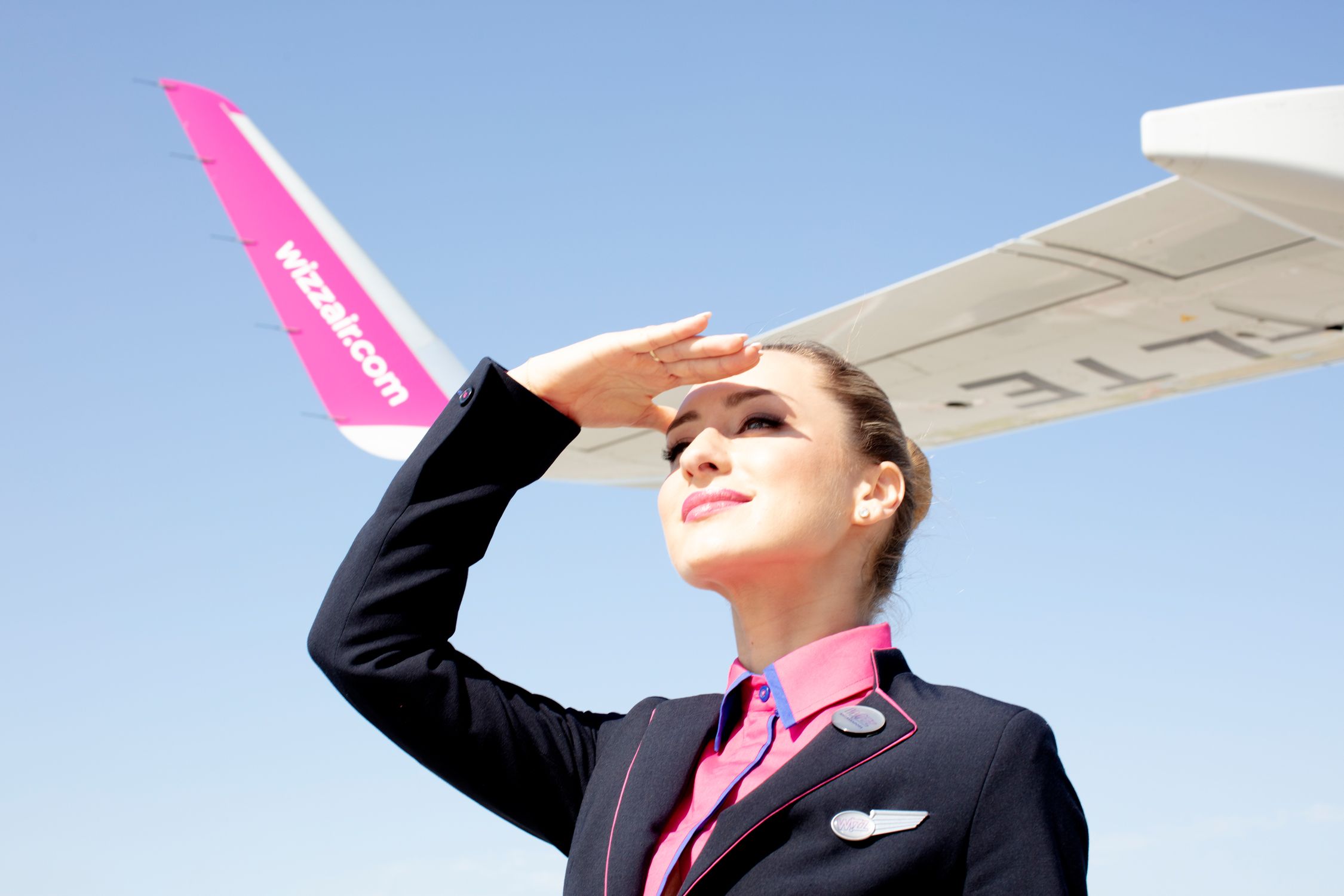 Photo: Wizz Air
2/6

Airline loyalty cards

It is always worth joining an airline loyalty program, although it can take time to benefit. Once some air miles have been accumulated you can get free flights or use them for an upgrade. If business class seats are available, some airlines will send a reduced rate email, 48 hours before the flight. Even if you have just a few air miles, some airlines will offer you the chance to use miles for cash, when booking the flight, so it's another saving. Occasionally airlines offer extra points when you stay at an affiliated hotel, which also helps build extra points. Sometimes, an airline will offer free entrance to local attractions or offer a 'culture pass', which saves money too.
3/6

Hotel discounts

Although the usual hotel booking websites have their perks, such as free cancelation, it's always a good idea to check the original hotel chain's website. They often have 3 nights for 2 deals and special rates out of peak season. If working in the travel industry, many hotels offer a discount, so it's worth an ask if you can provide an airline ID. Why not check if the hotel includes airport pick-up – it all helps. When checking in, ask if breakfast is included, some hotels will throw it in free or at a reduced rate. Secondly, if they have lounge access, see how much it costs as often it is very reasonable and gives you access to a light breakfast and snacks and drinks all day and a light dinner.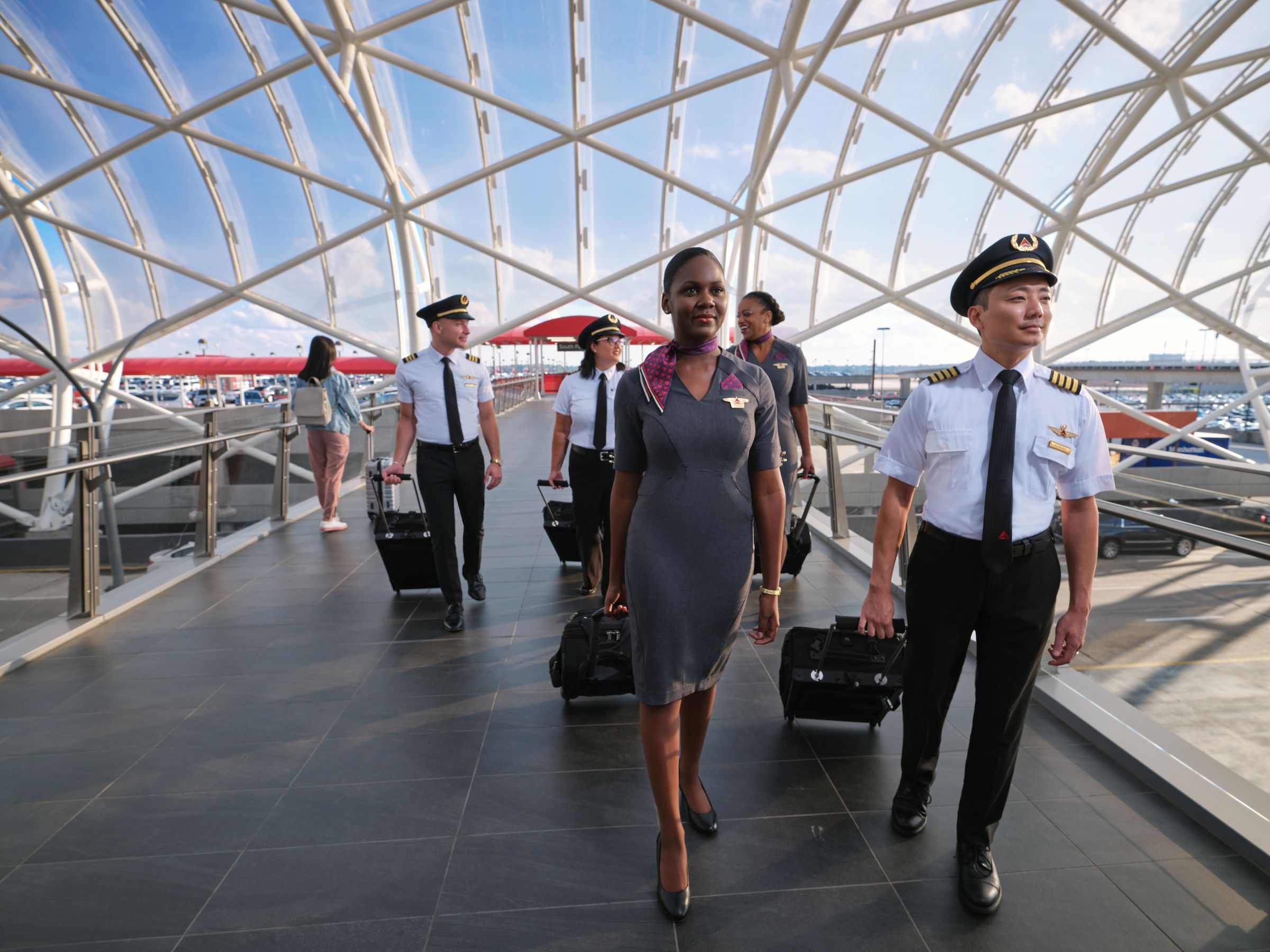 Photo: Delta Air Lines
4/6

Hotel loyalty card

Staying regularly at a hotel chain, builds points quite quickly, in order to get free or discounted nights. However, not all crew are allowed to collect points for their stays, as the airline has paid, it depends on the hotel. Loyalty often helps with getting free or discounted upgrades. Some hotels sell off their more expensive rooms with lounge access, at a highly reduced price, the day before arrival, to loyalty members. This can make a big saving for upgrading to a suite from a standard room. Signing up for loyalty emails gets you the offers, when they give you double or three times the points for your next stay.
5/6

Other ways to save

It's not unusual these days, for credit card companies to have affiliations with hotel groups and airlines, where you can receive extra miles/points for joining or double miles when you travel. It's an easy way to build up your miles/points for later use. If you are just a few points short of a free night or free flight, you can often buy miles or points for cash, at a reduced rate. This can bring the price of the flight or room down considerably.
6/6

Top tip

If you have the time, price matching can be beneficial. Check the hotel website and see if they offer to price match. If you find a regular travel website offering the room cheaper, they will often match the price plus give extra points, which could pay for a night itself. We learn from our travel and flight attendants love to collect points and miles. It's always nice to have the option of an upgrade or free flight or night, when we finally get to travel as a passenger.